Volumes of scrap metal stockpiles
Feralpi Group
Lonato, Brescia (Italy)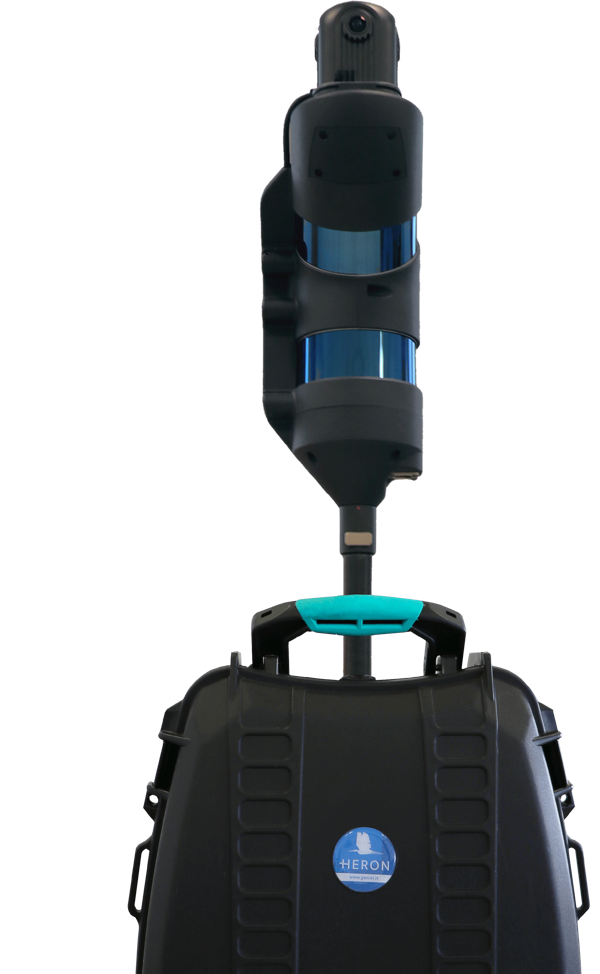 Monitor and verify the flows of raw materials and by-products of steelworks by using advanced systems.

Optimize the production process.
HERON'S TECHNOLOGY BENEFITS
Straightforward and fast mapping procedures that are easy to replicate.
Rapid mapping of large stockpiles.
No impact on daily production activities.
Fast volume computation.
Centimetric accuracy.
Cost reduction.
Improved production efficiency.
Used for mapping different types of sites (steel plants as well as buildings).
Stockpiles 3D modelling.

Volumes computation.
QUICKNESS
Quick and immediate survey, easy to repeat periodically.
DISCRETION
No interference with production activities that should not be interrupted.
EFFICIENCY
Centimetric accuracy of volume and improved production efficiency.
Feralpi has set itself the goal of introducing advanced systems to monitor and verify the flows of raw materials and by-products of the steel mill, in order to optimize its production process.
Feralpi has chosen HERON technology because it fits their different needs. On one hand, the need to periodically obtain the volumes of the scrap stockpiles stored in a large area of the plant; on the other hand, the need for a high speed of scanning and results delivery, ensuring the required accuracy.
The project involves a monthly survey of the material stockpiles with HERON portable laser scanner technology.
During the 3D modelling phase, the stockpiles are isolated from the structural elements of the plant to define their volume.
The day after the measurement, a technical report with the measurements of the overall volumes is provided to Feralpi.
Thanks to this technological improvement, Feralpi is experimenting with a more efficient approach to managing raw materials at low costs.
Thanks to HERON technology we are able to map our material parks in a short time and with high precision..
TECHNICAL DETAILS
SURVEYING SYSTEM

: HERON portable 3D mapping system

SURVEYING TIME: about 1h for 18.300 m2

PROCESSING SOFTWARE

:
– HERON Desktop
– Reconstructor

DATA PROCESSING TIME

:

half working day
To carry out the work, Feralpi Group makes use of the HERON rental service with the operator, data processing and delivery of results.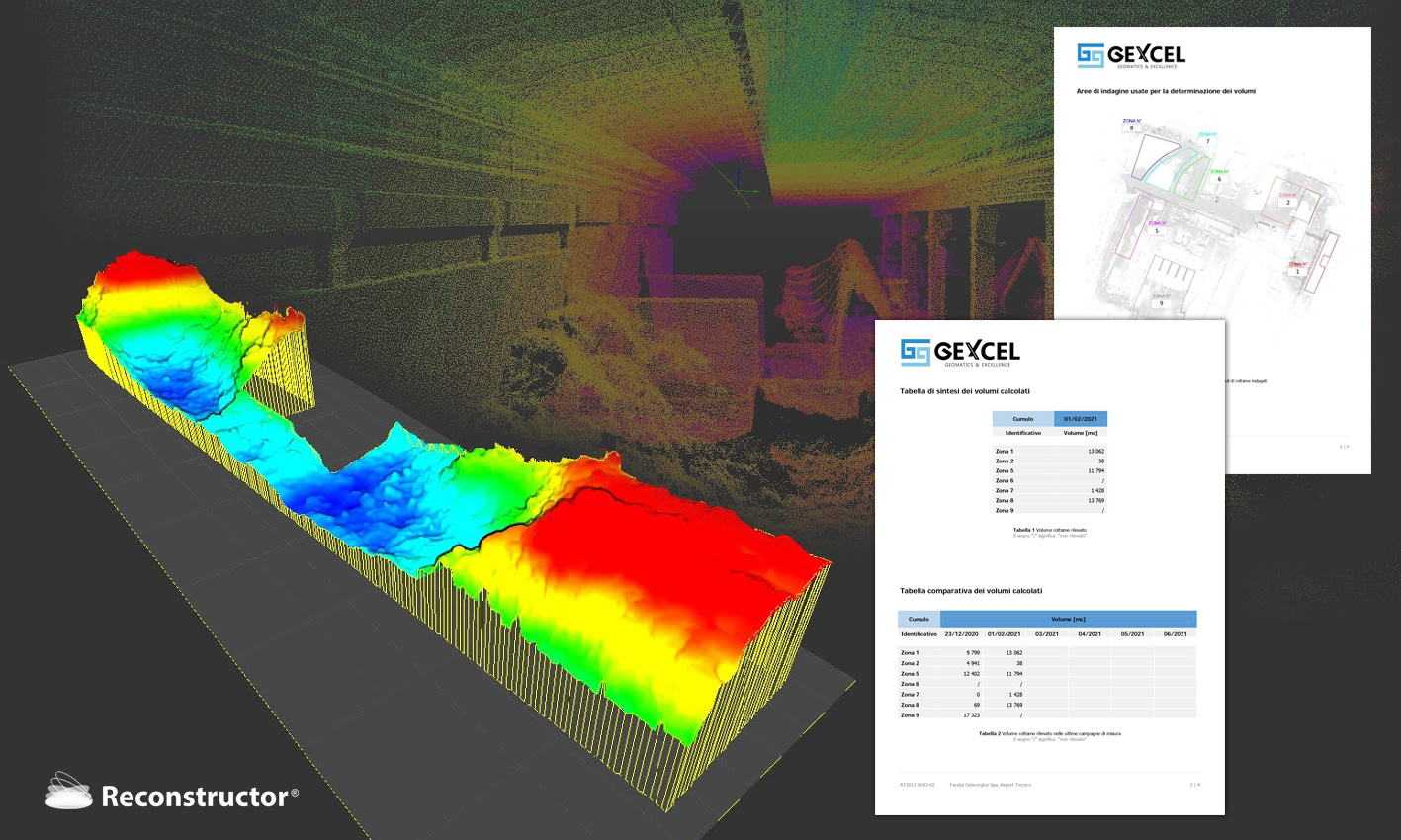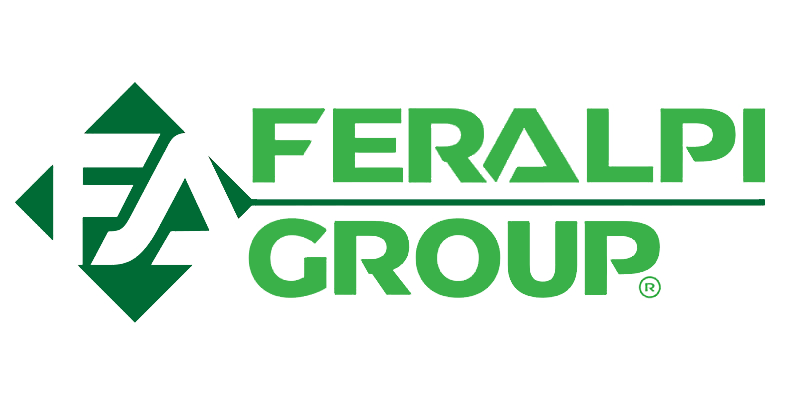 Feralpi Group
The Feralpi Group is one of Europe's leading steel manufacturers. It offers innovative and sustainable answers to the steel supply chains thanks to a diversified and vertical business.
SEDE LEGALE E OPERATIVA
Via Branze 45, 25123 Brescia (BS)
SEDE OPERATIVA
Via Nervi 42/44, 09097 Elmas (CA)